April, 2016
now browsing by month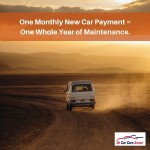 Once upon a time, buying a new car may have sounded like a dream come true, but keeping your car through the "Cinderella Era" can mean more gold at the end of the rainbow, says the non-profit Car Care Council.
"The smartest way to get a solid return on your vehicle investment is to keep your car through what we call the 'Cinderella Era.' That's the period of time after the payoff when your car is still in great shape and needs only modest repairs," said Rich White, executive director, Car Care Council. "With proper care, the typical vehicle should deliver at least 200,000 miles of safe, dependable performance, and that's no fairy tale."
By simply allocating the equivalent of just one new car payment, motorists can cover an entire year's worth of basic maintenance and live happily ever after with their current vehicle. The most common maintenance procedures and repairs to keep a car operating safely and reliably while maintaining its long-term value involve checking the oil, filters and fluids, the belts and hoses, brakes, tires and air conditioning. The council also recommends an annual tune-up and wheel alignment.
"Whether it's an oil change, replacing brakes or new belts and hoses, that periodic repair bill is a drop in the bucket compared to monthly payments on a new car," said White. "The end of the story is that a properly maintained vehicle is safer, more dependable, more fuel efficient, less polluting and more valuable."
The Car Care Council is the source of information for the "Be Car Care Aware" consumer education campaign promoting the benefits of regular vehicle care, maintenance and repair to consumers. For a copy of the council's Car Care Guide or for more information, visit www.carcare.org.
The post 'Cinderella Era' of Your Vehicle is No Fairy Tale appeared first on Be Car Care Aware.
Source: Car Care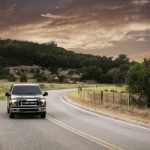 When is the last time you changed your headlights?
April is the perfect time to get your vehicle ready for spring and summer, when most road travel occurs. Not only does April mark the end of winter, but it's also National Car Care Month. While many focus on oil changes, brake pads and tire pressure checks, there's one safety element that's critical yet often overlooked – vehicle headlight maintenance.
Headlights are an active safety item and are the first line of defense on a vehicle; if drivers cannot see objects on the road, they cannot react. To prevent this, drivers must be proactive about headlight maintenance. Proper maintenance maximizes the amount drivers can see down road and side road, which can mean additional reaction time, helping you to avoid hazards that cause accidents.
To spread further awareness on automotive care, owners should follow four best practices when it comes to proper headlight maintenance, not just during National Car Care Month, but year-round:
Understand the choices in headlight performance levels: When it comes to headlights performance, many consumers should know that there are a variety of choices available on the market to help suit their individual needs. For instance, there are options available that offer brighter down road visibility or whiter light which improves contrast and helps drivers distinguish objects on the side of the road better than basic headlights.
Replace before burnout: All too often, vehicles with a burned out headlight can be found traveling on dark roads, posing a risk to both the driver and others on the road. With one headlight out, drivers are essentially seeing half as well as they potentially could. If a vehicle owner cannot remember the last time headlights were changed, it may be time for replacements.
Always replace in pairs: It's very important to replace headlights in sets of two. Since headlights dim over their lifetime, a new bulb paired with an old bulb will create an uneven field of vision, which can be a major distraction on the road for both drivers and oncoming traffic.
Do it yourself: Changing a vehicle's headlight bulb can be a simple process that doesn't require a mechanic or service professional. In fact, various online guides and resources exist to help consumers swap out headlight bulbs in a matter of minutes. Consult the vehicle's owner's manual for bulb/headlight replacement procedures, needed tools and safety precautions. Always wear safety glasses and work gloves, as well.
Asking a simple question such as, 'do you want to see better when driving at night,' can help motorists understand the importance of changing their headlights for an improved on road experience. Updating a vehicle's headlights can affect the lives of drivers and their overall experience on the road. Better headlights can help improve visibility and increasing chances of seeing objects sooner in the event of an accident or hazardous road conditions. This is a simple maintenance check that drivers of all ages should prioritize when it comes to overall road safety.
If you can't remember the last time you changed out your headlights, now is a good time to consider an upgrade. For more information to remain "car care aware," please read further tips on headlight maintenance here.
The post National Car Care Month: Headlight Maintenance 101 appeared first on Be Car Care Aware.
Source: Car Care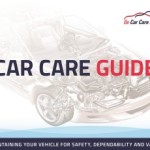 Bethesda, MD – April 19, 2016 – As a way to celebrate National Car Care Month, the non-profit Car Care Council is encouraging vehicles owners to order a free copy of the council's popular Car Care Guide. This informative guide offers a wide array of information on the when, why and how of auto care.
"Since the Car Care Guide was first introduced, we have distributed nearly four million guides to savvy motorists who want to drive smart and save money," said Rich White, executive director, Car Care Council. "With 20 pages of new information, the Car Care Guide is a must have if you own or operate a vehicle. Why not celebrate Car Care Month with a free gift for you and your car from the Car Care Council?"
Available in English and Spanish, individual copies of the Car Care Guide can be ordered free of charge by visiting the Car Care Council website at www.carcare.org/car-care-guide.
The 80-page guide uses easy-to-understand everyday language rather than technical automotive jargon, fits easily in a glove box and covers the most common preventive maintenance occasions and procedures that should be performed to keep cars safe, dependable and efficient. It also includes descriptions of major vehicle systems and parts and a list of questions to ask about maintenance or repair procedures. A car care checklist reminds motorists what vehicle systems need to be maintained and when service should be performed.
In addition, the guide includes pages on finding an automotive repair shop, alternative fuels, understanding the warranty, vehicle telematics, careers in the auto care industry and an expanded environmental awareness section. The Car Care Guide was reviewed by industry experts with various backgrounds and areas of expertise and the information has been vetted by car care professionals
The Car Care Council is the source of information for the "Be Car Care Aware" consumer education campaign promoting the benefits of regular vehicle care, maintenance and repair to consumers. For more information, visit www.carcare.org.
The post Celebrate National Car Care Month with a Free Car Care Guide appeared first on Be Car Care Aware.
Source: Car Care